Today's update is focused on minor usability improvements.
Calendar Improvements – While subtle, we've improved the speed of loading appointments on the calendar, as well as moved the dialog box from the center of the screen to the right. We found during our testing that aligning your eyes to the right side of the screen was easier, than centered. This also leaves more of your calendar visible while editing an appointment. We have also focused the loading indicator to the specific event which is being updated, rather than visually loading the entire calendar. These small but important updates will improve the calendar's usability.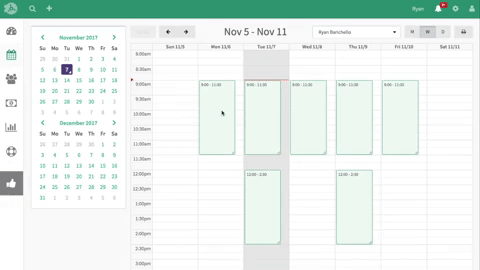 Keep me Logged In – A HIPAA compliant system requires an automatic logoff feature as per the requirement below:
HIPAA: 164.312 Technical safeguards (iii) Automatic logoff (Addressable). Implement electronic procedures that terminate an electronic session after a predetermined time of inactivity.
The default session length retained without activity is 2 hours, however, at your discretion, you have the ability to extend this to 24 hours at the time of login. This will reduce the number of times you would need to re-login to SOAP Vault during the day.
Along with these updates are many minor improvements and bug fixes.
Happy charting,
Ryan